Guided Tours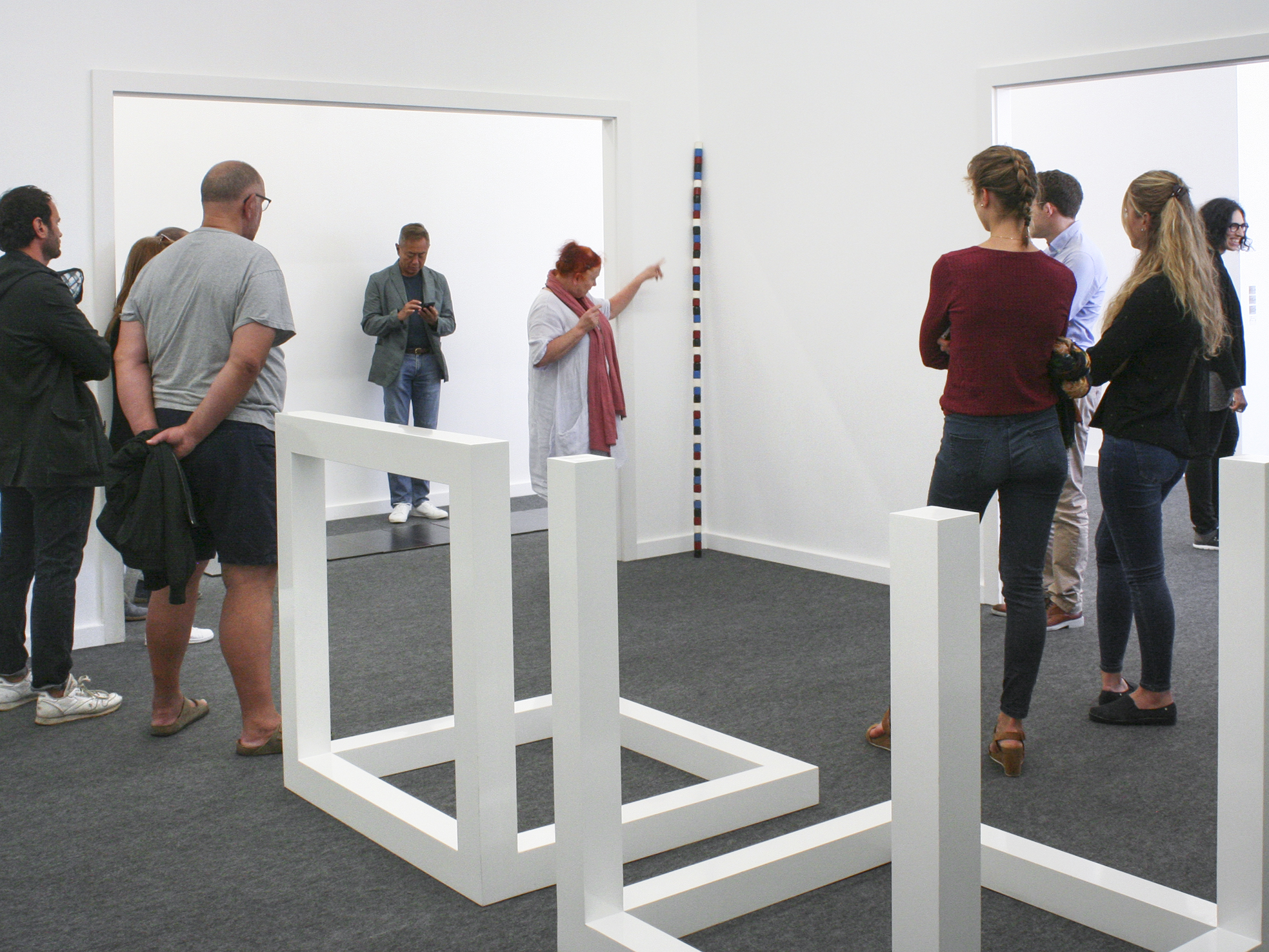 A guided tour is a lively way to discover artistic questions and deepen your knowledge. With guides trained about all the current exhibitions, it is possible to adapt the commentary to specific demands, for all ages and levels of art knowledge.
Learning French
MAMCO and the Université Ouvrière of Geneva have been working together for several years so as to develop visit formats suited to French language learners. As well as being an immersion into contemporary art, the objective is to turn the museum into a tool for learning French and to welcome newcomers.
Young children
Spontaneous and curious, children are very receptive to contemporary art. We work hand in hand with specialized educators to plan children's reception and encounter with works exhibited at MAMCO. We also offer visits of artistic awakening led by a childhood professional, on request, on Thursday and Friday morning.
Entry for Genevan child-care centers is free for their groups and accompanying adults. It is also free for State schools and public institutions of the City and Canton of Geneva.
MAMCO is a partner of the Maison de la Créativité
Visitors with disabilities
MAMCO's Education Services offers guided tours for the mobility-challenged, those with behavioural or personality difficulties, or mental handicap. Our specialized guide is at your disposal, on prior request, for guided tours suited to the needs of each group and for all ages.
Uni3
What are artists doing today? MAMCO attempts to answer this question, since its opening, 24 years ago. Three times a year, it renews the displays of its rooms, and welcomes senior students from Uni3 to discover the new exhibitions.
For further information: Uni3
School & Culture
As part of the School & Culture initative of the Public Department of Education (DIP), MAMCO offers, from one to three times a week, a variety of courses for the primary schools of the Canton of Geneva. Entire classes accompanied by their teachers come for an initiation to contemporary art and are welcomed by two specialized instructors. The same classes return several times so as to become familiar with the museum.
"Besognes"
Les Besognes pour visiteurs were conceived by the comic-book artist Andréas Kündig. They are presented as a deck of cards which allow participants to discover the museum while asking far-fetched or cunning questions. Available at the museum's reception.
Booking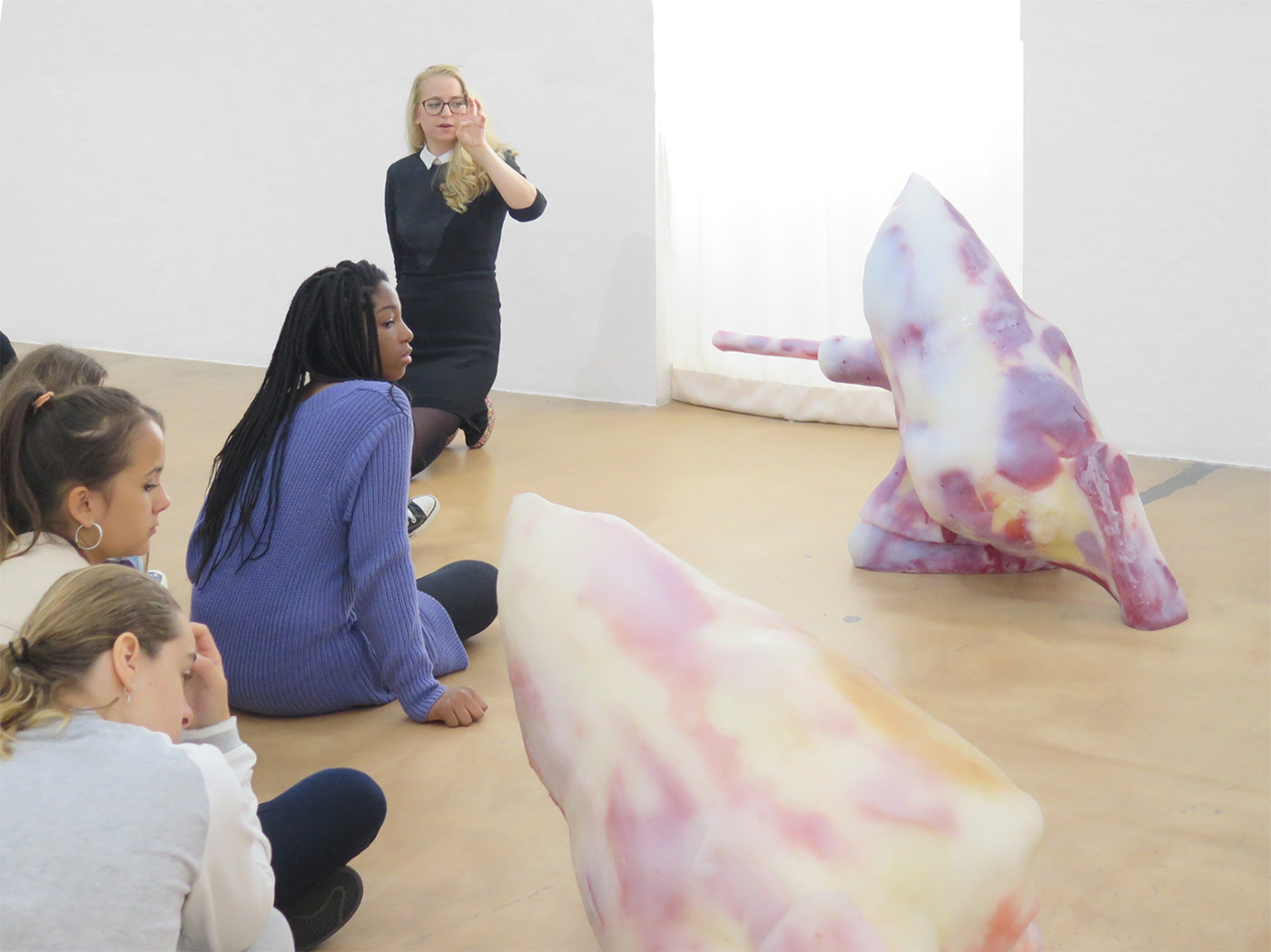 Conditions
For coordination reasons, all groups, with or without a guide, are required to book at least two weeks in advance. Any booking request must be made using the online form below. To be valid, a group reservation must be confirmed by the Education Services. Guided tours for groups are limited to 25 people.
MAMCO is open for groups from Tuesday to Friday, 8-11:30 am and 12-6 pm, and on Saturday and Sunday, from 11 am-6 pm. Only tours with guides are accepted before the museum opens to the public.
Rates
Visits in French:
150 CHF, 1h to 1h15'
Visits in English, Spanish, or Italian:
180 CHF, 1h to 1h15'
Outside public opening times:
rates on request
Free guided tours:
MAMCO offers free guided tours to all the Geneva's public schools
Rate for groups
(as of 10 people): 5 CHF per person
(free for those under 18, students, school groups, and those on invalidity benefits)
For any request and further information:
visits@mamco.ch