Acquisitions
MAMCO's collection lies at the very center of the strategy developed by the director since 2016, which is to consider it as both origin and the destination of all exhibitions. It is also become the focus of museum's politics of internationalization.
In 2017, the collection grew by 84 works, either completing or stabilizing existing corpus (Franz Erhard Walther, Sherrie Levine), filling important gaps (Allan McCollum, Louise Lawler, Silvia Kolbowski), or exploring new directions. Important donations received directly from artists (Claudio Parmiggiani, Mai-Thu Perret, David Hominal, Andreas Dobler) fulfilled these same aims.
In 2016, the collection grew by some 500 works, thanks in large part to a bequest by Claudine and Sven Widgren and a donation in the memory of Marika Malacorda. The Fondation MAMCO also acquired in 2016–2017 the collection of Ghislain Mollet-Viéville, brought together in the museum's Appartement.
For the development of its collection, MAMCO benefits from the support of its friend's association, private donors, and donations. When you become a Friend of MAMCO, you contribute to it as well.
artgenève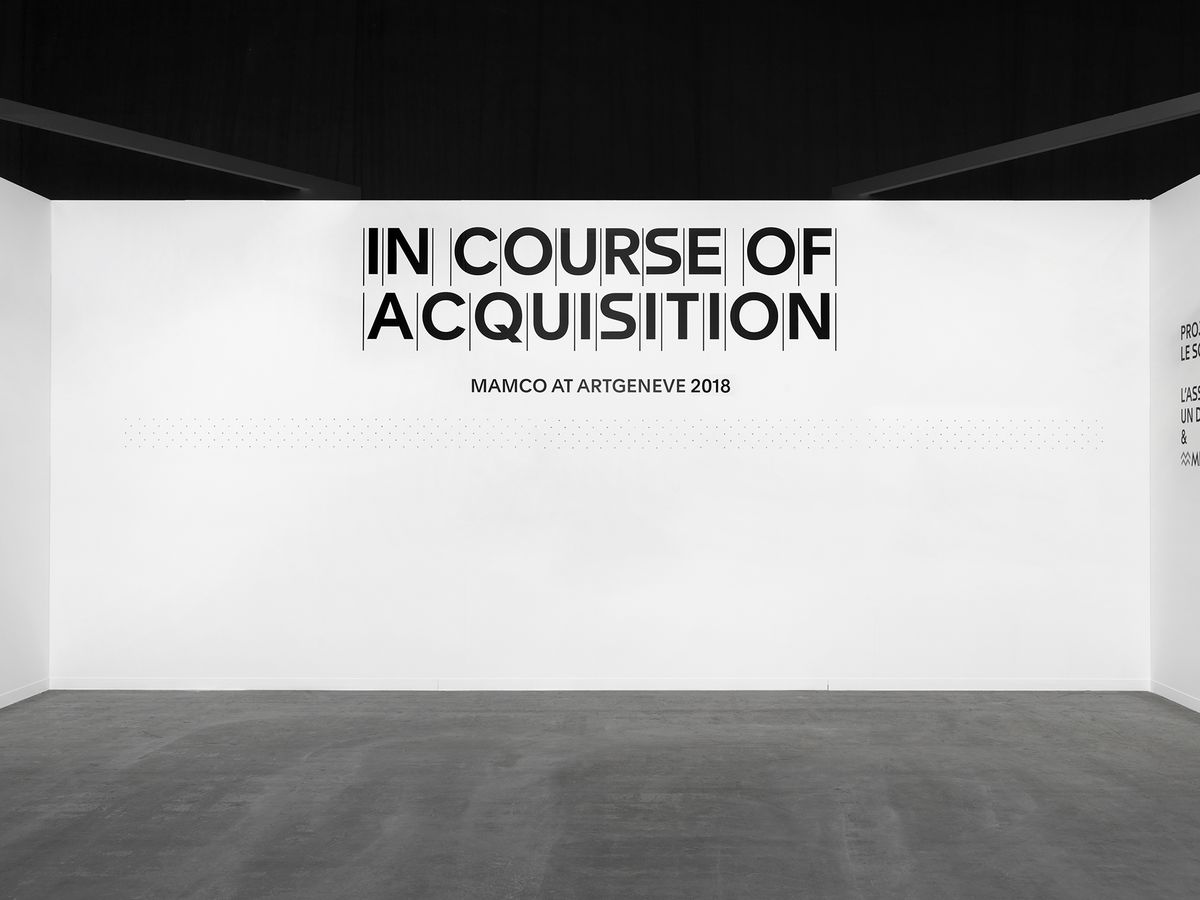 With the project In Course of Acquisition, MAMCO proceeds, during artgenève 5-day fair, to in situ acquisitions. Its booth thus opens completely empty and is filled day after day as works bought at the fair are brought together. This project is made possible by the Friends Association of MAMCO, an anonymous donor, and Mirabaud & Cie. In 2017–2018, 13 works by artists such as Hassan Sharif, On Kawara, Haim Steinbach, Mai-Thu Perret, Louise Lawler, and Zak Kitnick, thus joined the museum's collection.