N°8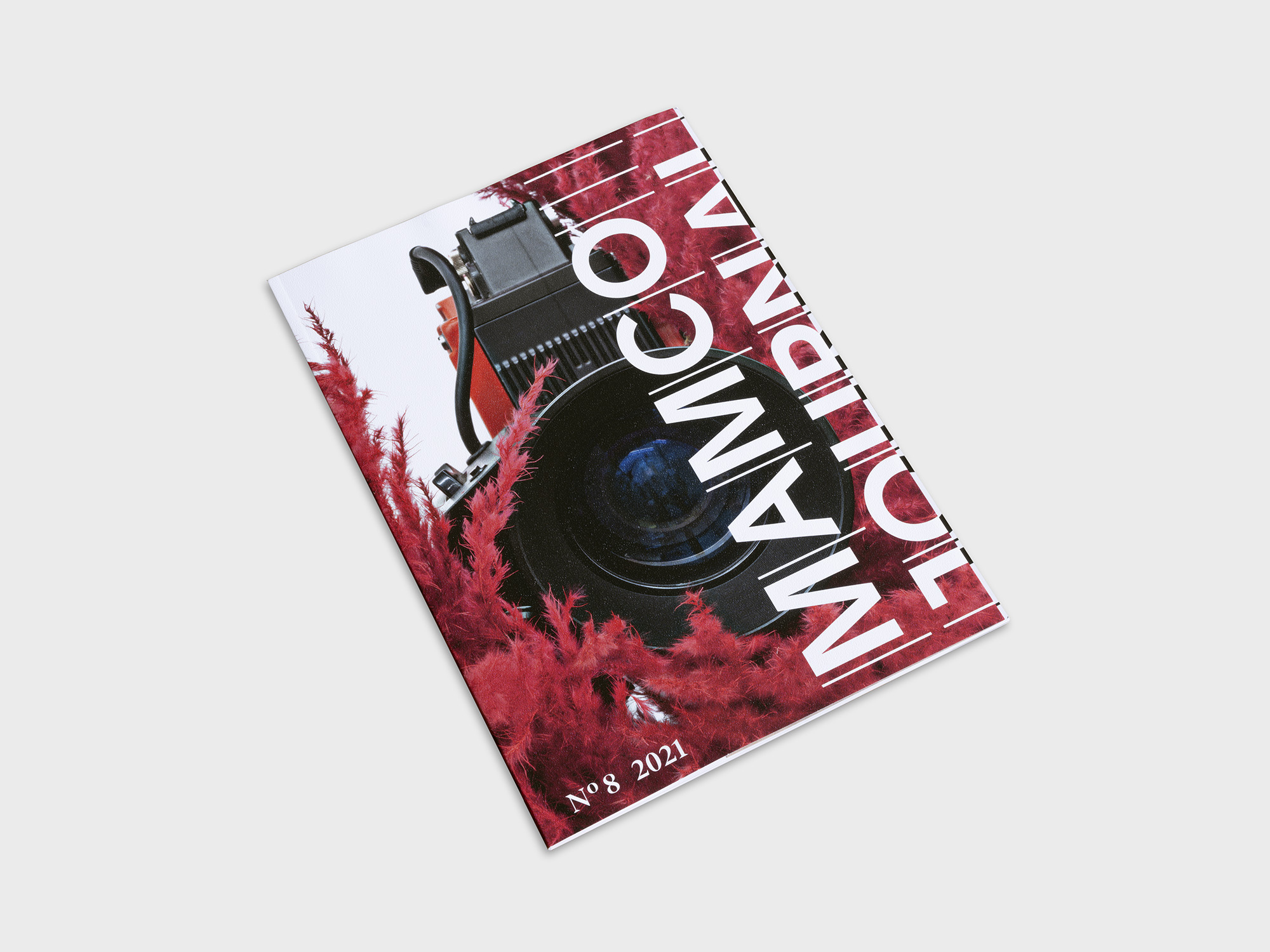 COVID-19 is not just a health crisis. By virtue of curfews, travel authorizations, the return of national borders in Europe, an increased acceptance of tracing, a media landscape that seems to speak with a single voice, heightened inequalities and increased isolation for society's most vulnerable members, the pandemic has weakened social ties and undermined the foundations of the Western model of democratic society.
The truth is that this model had already been under attack in recent decades by what Shoshana Zuboff has termed "surveillance capitalism." Some of the key changes brought about by this new economic model, which mines human practices and actions, include the harvesting and marketing of personal data, the use of predictive algorithms and efforts to influence people's behavior.
Artists first turned their attention to electronic surveillance in the 1980s, a time when it was limited to analog devices. By recreating CCTV installations and reflecting on the nature of images that are recorded, captured and appropriated, Julia Scher (b. 1954) exposed their ubiquity. Her installations, performances, and sculptures address issues of power and the dynamics of social control in the public sphere. Before these themes were made popular by reality shows such as Big Brother and films like The Truman Show, Scher conjured up dystopian narratives about pervasive surveillance within the walls of a museum or art gallery.
For artists from "Eastern Bloc" countries, the entire public space was under "state-controlled" surveillance in the 1960s and 1970s. It was at that same time that, as Dan Graham points out, such surveillance was being privatized in the West. To "perform" under such conditions was a risky undertaking, and artists thwarted surveillance by opting for inconspicuous, concealed practices, or by resorting to private or abandoned spaces.
Before electronic technology came to the fore, devices such as the Panopticon, which Michel Foucault analyzed in 1975, held out similar promises to a society eager to expand its control: an ability to see everything without being seen, or "to impose a particular conduct on a particular human multiplicity," to use Gilles Deleuze's terms.
Tony Conrad's installation Panopticon (1988) explicitly brought these reflections to bear on the surveillance typologies of his time. Throughout his remarkable career as a musician, artist, filmmaker, activist, and educator, Conrad (1940–2016) consistently used his chosen forms of expression to highlight systemic relationships to power. Whereas his acclaimed film The Flicker (1966) offered a "stroboscopic" attack on both cinema and its audience, pieces such as Studio of the Streets (1991–1993) and WiP (2013) point out the appropriation of public speech by the media and the control that the prison system exerts over the human body.
These artists and these works, to which we could (or would have liked to) add Harun Farocki's prison images (Gefängnisbilder, 2000), Gretchen Bender's depictions of the seductive impact of television images (Total Recall, 1987), and Hito Steyerl's reflections on techniques for becoming invisible to the electronic universe (How Not To Be Seen, 2013), analyze or uncover the mechanics of surveillance and control that are at work in our societies. But they also point to forms of resistance similar to what Michel de Certeau grouped together under the term "poaching": trickery, escapes, and shortcuts that enable us to re-invent everyday life and spaces where we can be free.
MAMCO's fall 2021 exhibition schedule, which includes a Tony Conrad retrospective, an installation by Julia Scher, and the group exhibition "Performance and Surveillance," aims to revisit these reflections, all of which predicted that the 21st century would be one of total surveillance and the mapping, not of the world, but of human behavior.
N°7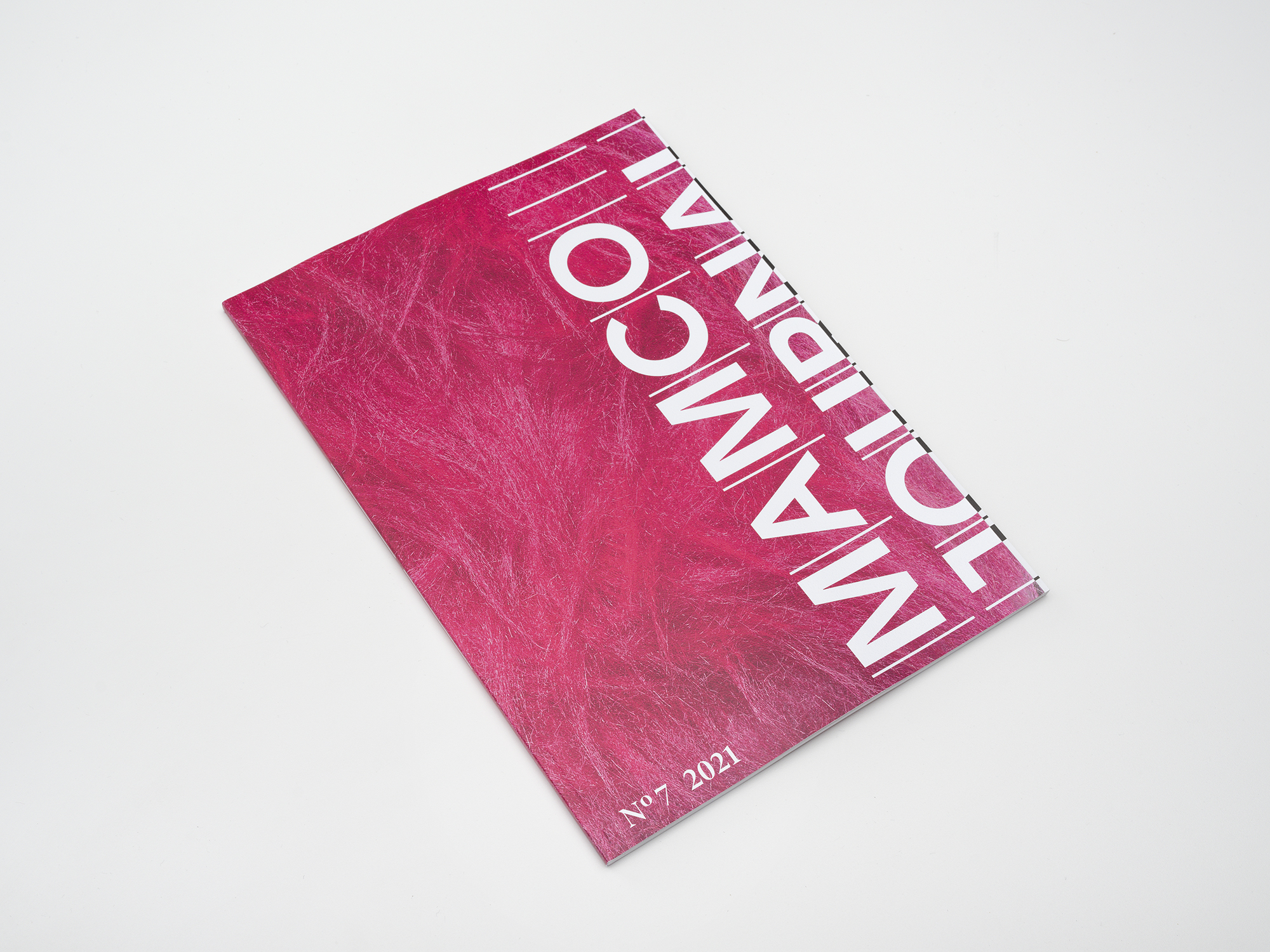 Since March 2020, the COVID-19 crisis and the measures aimed at combating it have profoundly affected MAMCO's programming and operations. For months, we were prevented from carrying out our main mission of receiving the public. Even now, our planned activities are in constant flux. And going forward, we will have to rethink how we work, as societal changes force us to shift our priorities.
From the start, we aimed to honor our commitments to our artists, employees, and partners. We thus postponed projects until the second half of 2021 and the first half of 2022.
Our next step was to focus our efforts on our permanent collection. After completing a full inventory in 2019, we are now physically checking the collection and putting it online. Since July 2020, half of these works have been available to view on our website, and we will continue adding more each month.
From January 2021 onward, we will invite the public to rediscover this collection in the form of a physical "inventory" by all of MAMCO's curators, using a plural methodology that reflects the spirit in which the collection was assembled.
The exhibition will feature works not often shown since being acquired by MAMCO, as well as some that have always been an important part of our visitors' experience. The displays will be organized both historically and thematically and interspersed with galleries dedicated to individual artists.
The aim of this exhibition is to reaffirm MAMCO's role in creating a Swiss artistic heritage and give the public a chance to (re)discover the artistic movements of the second half of the 20th century. Ranging from Minimalism and Conceptual art to Fluxus, from Body art to Appropriation art in the 1970s and 1980s, and from the legacy of abstraction to the resurgence of figurative art in recent decades, this historical overview also revisits issues such as the role of theatricality in the visual arts, how artists have explored architecture and urban spaces since the 1960s, and the "liquefaction" of images in the early 21st century.


MAMCO Journal N°7