2022
MAMCO provides a narrative, extended over a fairly short period (from the 1960s to now), so as to give back an historical syntax to the works it presents. For each sequence, there is a corresponding issue or theoretical question which the museum, as a laboratory for the collective writing of history, aims to explore and then reveal to the public the current state of its research. MAMCO Journal aims at presenting the topics we have selected through the year, the concepts that were elaborated during the preparation of the exhibitions, and the results that have (or have not) been presented to the public. It is published twice a year and is available here in a PDF format to download. To freely receive the printed version, please contact chloe.gouedard(at)mamco.ch.

2022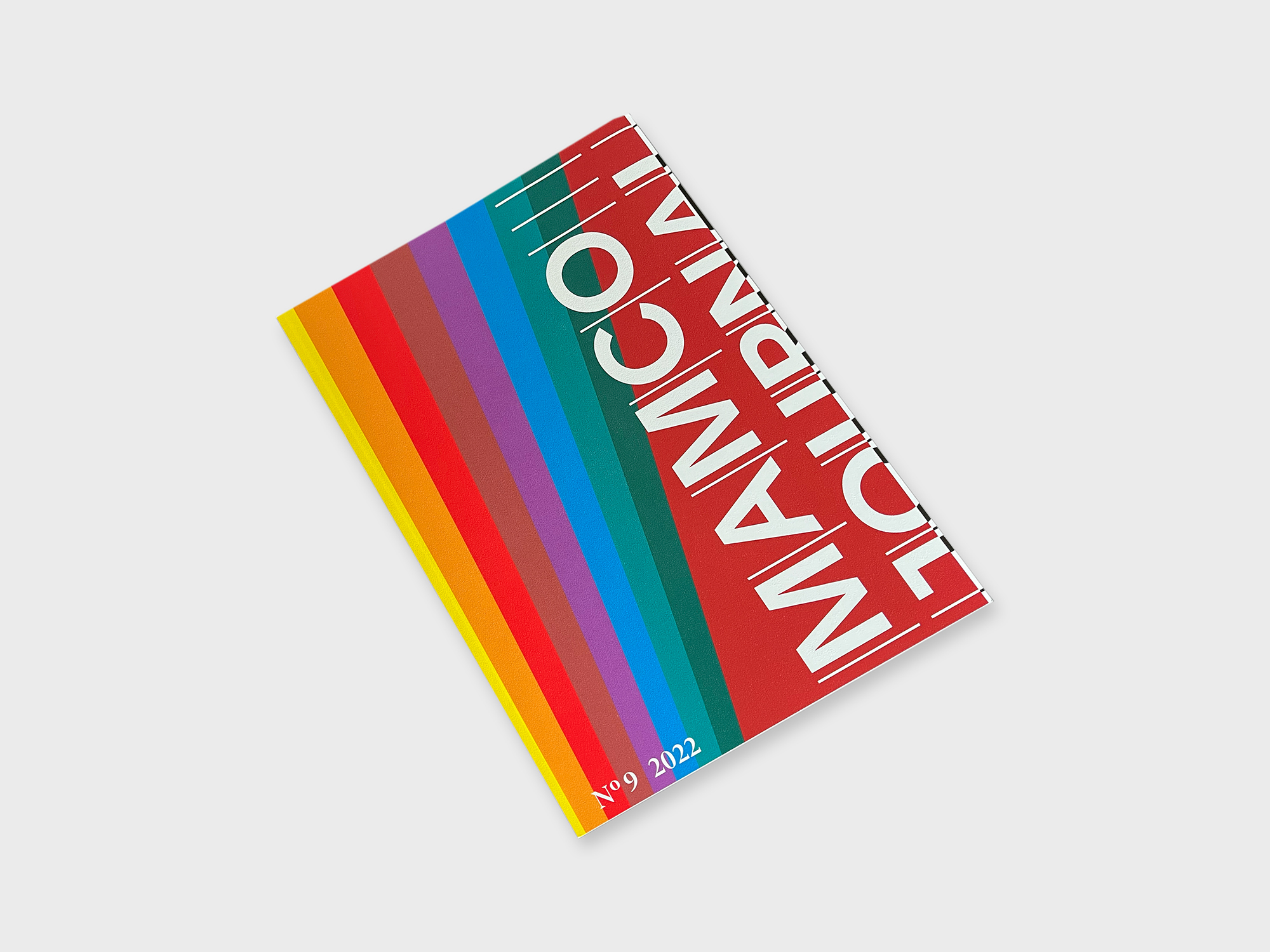 Now that an ambitious renovation plan has been selected, MAMCO is moving on to the next stage in its development. We will use the next few years before construction begins to make detailed projections for features and functions that are currently missing from the museum and its building, such as a gathering space, outreach facilities, and galleries to display large-scale works and free exhibitions.
We also plan to reflect together on current issues in the museum world. After all, museums today are under pressure not only from those who would enlist them in their cultural battles or turn them into cultural commodities, but also from techno-utopians who see digitalization as the solution to all future challenges.
But first and foremost, we want to take advantage of this transformation to reaffirm MAMCO as a museum of contemporary and modern art. For us, it is no longer a question of showing what contemporary art owes to modernism so much as what modernism can teach us about contemporary art.
We must not forget that before museums started struggling to compete with entertainment figures—or, according to the ICOM's failed attempt at redefinition in 2019, to become "democratizing, inclusive, and polyphonic spaces"—they were places of learning. In that sense, museums have more in common with universities and laboratories than with the entertainment and tourism industry, although they provide knowledge to the public without speaking down to them or discriminating based on academic status. Rather than encouraging visitors to interact or participate in some form of simulation, museums promote a form of agency by providing visitors not only with the results of research but its context and tools, in complete transparency.
History has two enemies: amnesia (along with its politically weaponized form, populism) and fetishization of the past. After all, the study of history can reveal narratives that make market simplifications and the establishment of a canon untenable. Those are precisely the types of narratives to which we intend to contribute. This season's contributions spring from two different starting points but converge upon a formative modernist motif, as identified by Rosalind Krauss in 1979—the grid.
First, the Verena Loewensberg retrospective and Geraldo de Barros exhibition reveal how a modern vocabulary established in the early 20th century postulated the creation of a universal language akin to science and music that could be applied to all forms of creation.
Second, exhibitions of post-minimalist works from the 1960s by Jackie Winsor and Jo Baer show how, like many other women artists, they worked with geometric forms and repetition to develop their own practice by making use of a "rectilinear framework primarily to contradict it," as Lucy Lippard observed.
This convergence upon a system of geometric coordinates originating in the rational principles central to Western thought would prove to be a launchpad for radical shifts, liberations, ruptures, and deviations—all in all, a fairly good definition of the artistic practices of today. By exploring and challenging the grid, these artists invite us to do the same in all disciplines where it appears, be it in the form of graphs, tables, or programs that are taken to be undisputable facts when they should be seen as interpretive frameworks.